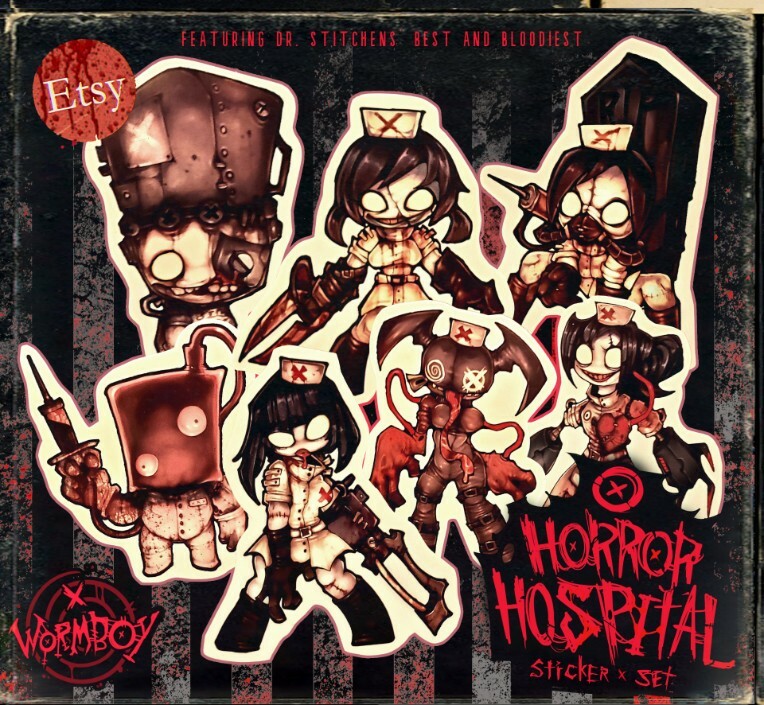 Some awful new ORIGINAL stickers are creeping about the WORMBOY Etsy store - featuring surgically weaponized nurses and creatures from my HORROR HOSPITAL series. My love for drawing zombie nurses shall meet its apex as you subject your victims to their unholy sight.
FEAST YOUR FINGERS: https://www.etsy.com/listing/759529396/horror-hospital-sticker-set?ref=shop_home_active_1
PS: I've been on a semi-hiatus to lay off depression and creative burn-out. Scheduled nightmare infestations shall resume soon enough.